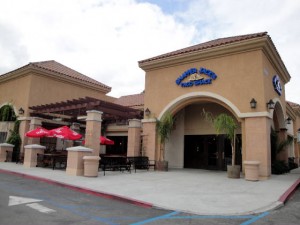 We had another opportunity to eat out for lunch.  We are very fortunate to have so many wonderful local restaurants to eat and Snapper Jack's is another to add to the list.  With three locations only we appreciate having one here in Camarillo.  Snapper Jack's opened in the year 2000 (Ventura) and locally in Camarillo in 2006.  Recently they added their 3rd location in Thousand Oaks.
We can confirm the claim from www.snapperjackstacoshack.com that they provide delicious and unique Mexican food.  While all the items are tasty, one of our favorites are the fish tacos.  We enjoy the battered as well as grilled fish in our choice of soft or hard shell tacos.  At lunch they are busy which attests to the excellent food.  We found seating in their outdoor dining area that we enjoyed, even on a cooler day.
We encourage all to be a patron of Snapper Jack's Taco Shack for fantastic food and setting; as well as supporting a local business.  Thank you for a tasty lunch.